Look into these suggestions for a good flick this weekend!
I've seen each of these movies over the last 4 years – they all stood out as movies I'd suggest to people when I was scanning Netflix for a new movie to see.

Enjoy a snuggle-under-a-blanket-and-eat-some-popcorn kind of weekend!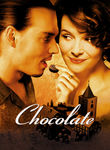 If you're looking for a feel good romance movie (women):
Chocolat
2000 - Blown in by the north wind, an iconoclastic single mother (Oscar nominee Juliette Binoche) and her young daughter move into a peaceful French village and open an uncommon chocolate shop during the height of Lent -- directly across the street from a church. At first, the shop's rich, sensuous desserts scandalize the town. But the villagers (including Judi Dench, Lena Olin and Johnny Depp) soon learn to savor the sweetness.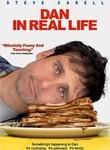 If you're looking for a romantic comedy (men & women):
2007 - Advice columnist and widowed father of three Dan Burns (Steve Carell) has met someone new in this romantic comedy from director Peter Hedges. But even though Marie (Juliette Binoche) is beautiful and smart, she's also the girlfriend of Dan's brother Mitch (Dane Cook). With a publicly recognized moral compass, Dan finds himself torn between reaching for happiness and keeping the peace in his family. Dianne Wiest and John Mahoney co-star.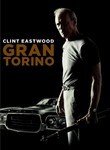 If you're looking for a drama with a good story and action (men & women):
Gran Torino
2008 - Curmudgeonly Korean War veteran Walt Kowalski (Clint Eastwood, who also directs) must confront his Hmong immigrant neighbors -- and his own long-held prejudices -- when the family's teenage son, Thao (Bee Vang), tries to steal Walt's beloved 1972 Gran Torino. Walt soon assumes the unlikely role of guardian angel to young Thao and his sister Sue (Ahney Her), both of whom are vulnerable to local gang influences.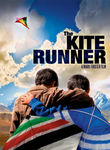 If you're looking for a drama with a good story and action (men & women):
Kite Runner
2007 - Years after fleeing the Taliban and immigrating to the United States, a privileged Afghan man (Khalid Abdalla) returns to his war-ravaged homeland to try to repay his debt to a loyal childhood friend whose trust he once betrayed. Marc Forster (Finding Neverland, Monster's Ball) directs this touchingly honest story of family, friendship and bravery, based on the best-selling debut novel by Khaled Hosseini.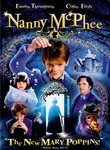 If you're looking for a fun children's fantasy movie (adults & children):
Nanny McPhee
2005 - The recently widowed Mr. Brown (Colin Firth) and his domineering aunt (Angela Lansbury) can't seem to control the numerous and naughty Brown children until Nanny McPhee (Emma Thompson) -- a character based on the popular Nurse Matilda books by British author Christianna Brand -- comes to stay. Now, with the help of some magic and a little old-fashioned discipline, their household runs like clockwork.
2009 -
Buoyed by the news that they are expecting their first baby, Burt (John Krasinski) and Verona (Maya Rudolph) embark on a journey to locate the perfect place on the planet to raise their child. But their quest inevitably yields many unexpected surprises. Sam Mendes directs this quirky comedy while Allison Janney, Catherine O'Hara, Josh Hamilton, Jim Gaffigan, Maggie Gyllenhaal and Jeff Daniels co-star.